C862 is a manganese bronze or high-strength yellow brass alloy known for its strength. It has a higher hardness, tensile strength, and yield strength than other types of copper alloys. The metal can be used in applications where a combination of high corrosion resistance and strength is needed. C862 has been shown to have excellent resistance to many corrosive substances such as sea water, acid sludge, sulfuric acid solution, and sodium chloride aerosols.
C862 Alloy Applications
Manganese bronze is a very popular alloy widely used to make parts for the aerospace, defense, medical, and automotive industries. Marine castings, rudders, boat parts, bushings, mounts, gears, axles, valves, and bearing castings are made with manganese bronze. The zinc, manganese, and iron in these alloys make them strong and wear-resistant.
C862 Alloy Casting
Ermak's network of foundries specialize in bronze, aluminum and zinc alloy casting. The metal alloys we use have excellent castability.
ERMAK manufactures high-quality sand castings from a variety of materials, including the C862 alloy. Our cutting-edge non-ferrous foundry can handle jobs ranging from one to thousands of pieces, as well as C862 castings weighing 0.5 ounces to 232 pounds. In addition to alloy casting, we provide a variety of value-added services such as pattern design/production, heat treating, annealing, machining, powder coating, painting, anodizing, and assembling for fully finished parts.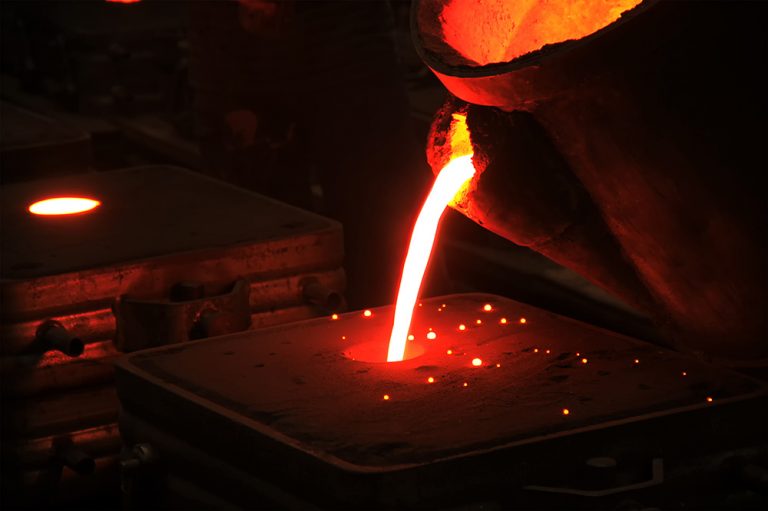 C862 Alloy Compostition
The C862 alloy is comprised of 60-66% copper, 22-28% zinc, 3-4.9% aluminum, 2.5-5% manganese, and 2-4% iron.
ERMAK—for ALL of your aluminum, zinc and bronze casting and machining needs.