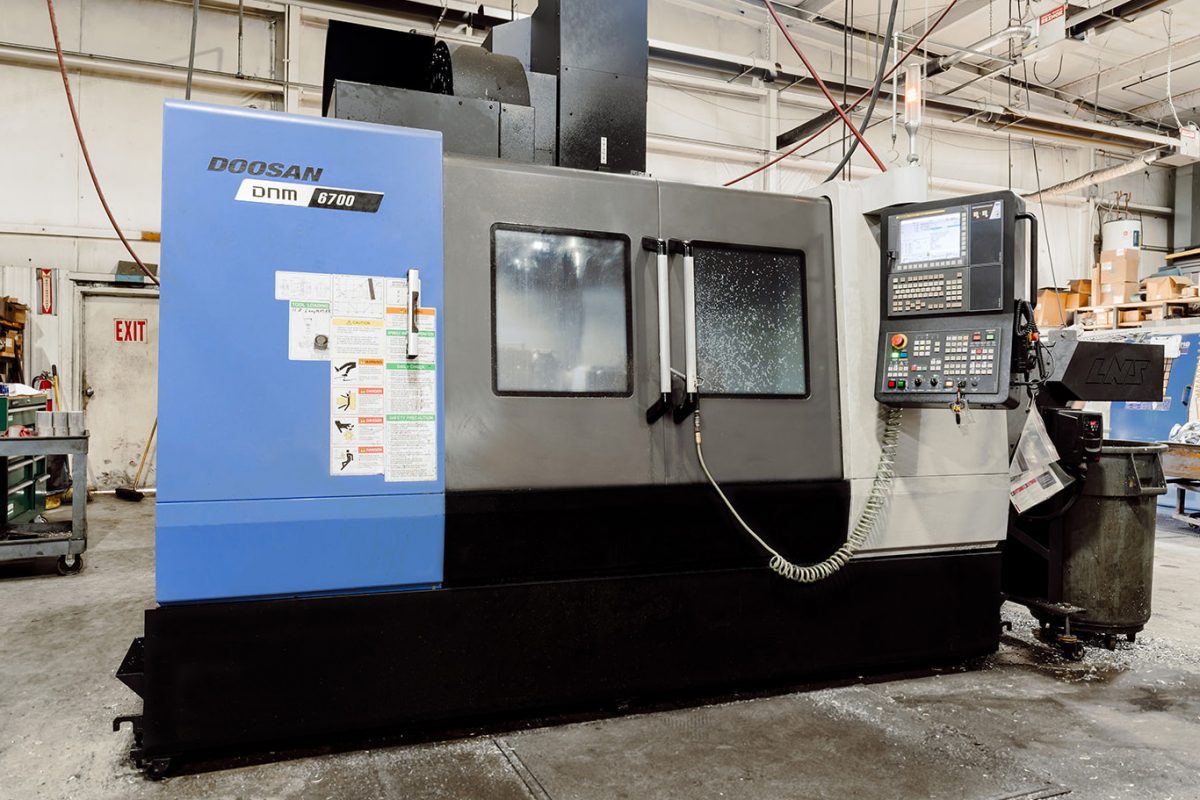 One of the most-cited customer benefits at Ermak is our in-house machine shop. During the design phase, the same experienced employees who develop the casting plan also design the layout of the machining process. Therefore, there is complete cohesion between casting the part and machining its features. By planning these concepts in tandem, we can reduce lead times, scrap, and cost for our customers.
Similarly, a production planner schedules all aspects of the shop on the production side, allowing heat-treated, machined castings to be shipped in a typical 6-week time frame and expedited in only a few weeks when needed.
Our machine shop is equipped with CNC lathes, CNC vertical milling machines, and supporting equipment. We work with stainless steel, steel, aluminum, brass, plastic, and castings (ferrous and non-ferrous).
Many of the products that we produce are for demanding applications that require pressure tightness and extensive machining. Our team of experts works hard to ensure that we meet or exceed your critical requirements and are happy to be flexible to support your unique needs.
ERMAK—for ALL of your aluminum casting and machining needs.