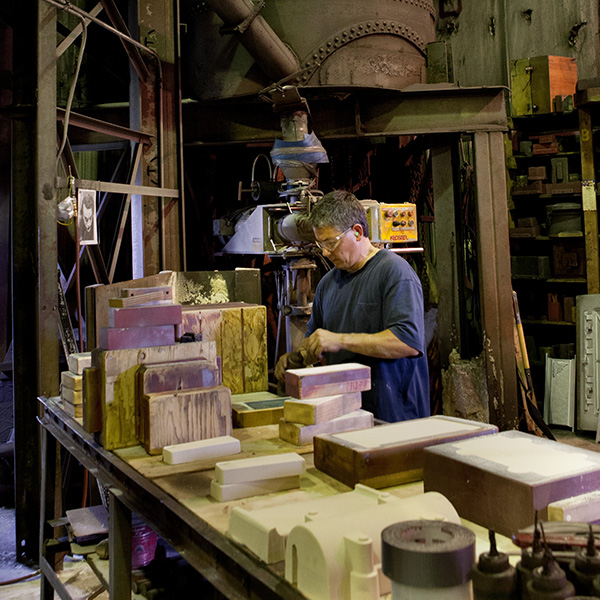 Our highly skilled team is the differentiator in creating unique and consistent quality castings. We utilize years of experience understanding the customer requirements, knowing the variety of process variables, and defining and documenting the parameters.
The production system begins with our team working closely with the customer to define the casting's requirements. Providing customers' with quality products on-time is of critical importance to us, behind only the health and safety of our team. We agree with the customer on what is required and achievable at the time the order is received and communicate frequently so there are no surprises.
On the development side, whether that be a new product or an existing product being transferred in from another foundry, our most experienced workers create the tooling and develop the production process while communicating with the customer. This ensures consistent products are produced each time an order is placed and everyone is clear on the priorities.
ERMAK—for ALL of your aluminum casting and machining needs.