Ermak makes high-quality aluminum castings and offers many value-added services such as finishing, machining, and heat-treat. Casting is the original and most widely used method of forming aluminum into products. Although there have been advancements in technology, the basic idea remains the same: molten aluminum is poured into a mold to reproduce the desired part.
We specialize in permanent mold (also known as gravity-fed die cast), green sand mold, and air set (also known as no-bake) castings at a high tolerance for original equipment manufacturers in the following broad categories: industrial, recreational, construction, utility, and agricultural companies throughout the world. In addition, we are a one-stop shop for finished, precision cast aluminum parts.
We have a proprietary development process that we've developed to help bring products to market quickly, whether that's a brand-new product with only a sketch on a cocktail napkin or an existing part you've made at another foundry for 50 years located in the USA or internationally. Our management team has previously worked in companies from start-ups to Fortune 500 companies and understands the unique needs each of those organizations requires; being a privately owned company allows us the ultimate flexibility to meet your needs.
Ermak handles one to tens of thousands of pours, ranging from ounces to hundreds of pounds. We use certified aluminum alloys A356 / 356 / 333 / C355 / 319 / 535 / and 713. We accommodate flask sizes from 12″ x 14″ up to 60" x 60″.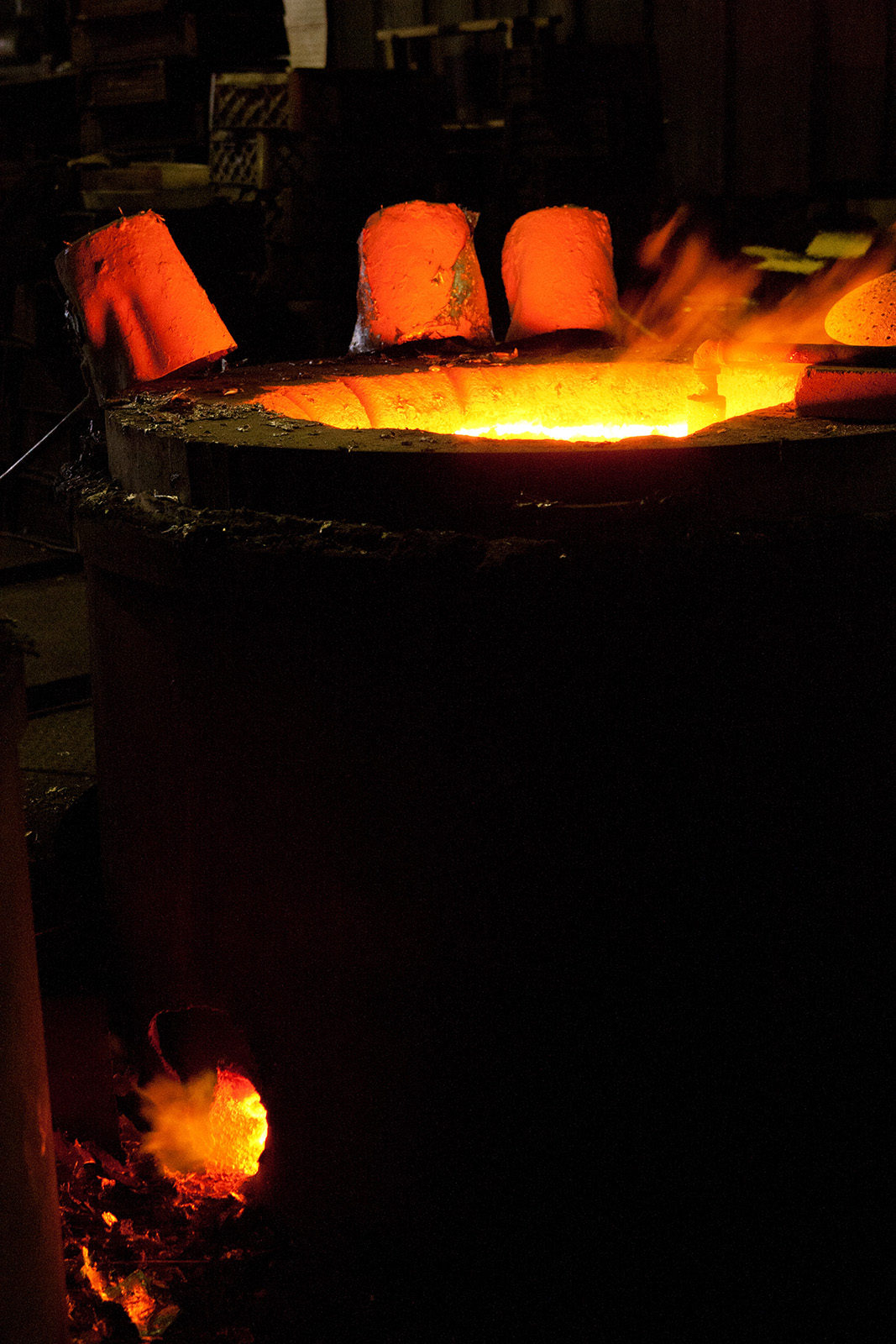 ERMAK—for ALL of your aluminum casting and machining needs.