C87610 or Cast Copper Silicon is a silicon bronze alloy known for its excellent finish, color, machinability, and superior corrosion resistance. High corrosion resistance makes C87610 a good choice for water, air, and salt-spray environments. It has excellent machinability properties that are comparable to steel and aluminum alloys.
Silicon, the most abundant metalloid element on Earth, provides an effective barrier to hydrogen ions. The addition of silicon in this alloy helps keep the metal from rusting when it comes into contact with moisture or salt water. 
C87610 Alloy Applications
C87610 is commonly used to make parts and products, including sculpture, art, decorative pieces, pump components, and valve stems.
C87610 Alloy Casting
Ermak's network of foundries specialize in bronze, aluminum and zinc alloy casting. The metal alloys we use have excellent castability.
ERMAK manufactures high-quality sand castings from a variety of materials, including the C87610 alloy. Our cutting-edge non-ferrous foundry can handle jobs ranging from one to thousands of pieces, as well as C87610 castings weighing 0.5 ounces to 232 pounds. In addition to alloy casting, we provide a variety of value-added services such as pattern design/production, heat treating, annealing, machining, powder coating, painting, anodizing, and assembling for fully finished parts.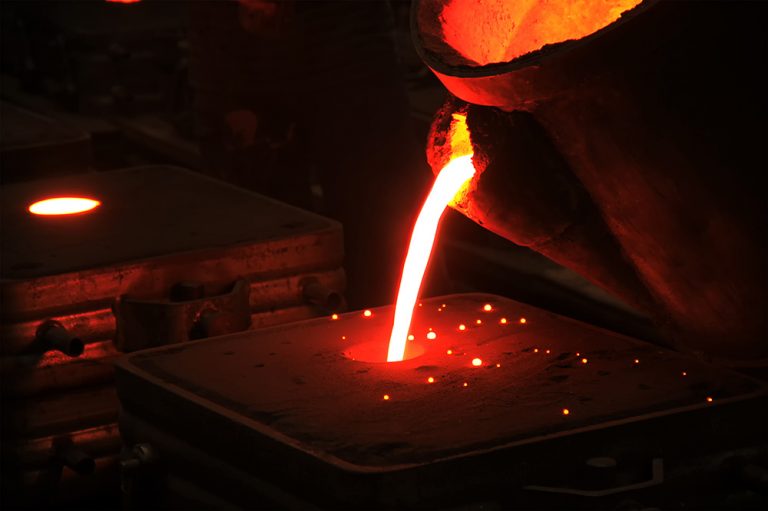 The C87610 alloy is a minimum of 90% copper, 3-5% zinc, and 3-5% silicon.
ERMAK—for ALL of your aluminum, zinc and bronze casting and machining needs.