Copper-Bismuth Sand Cast Alloy C89833
From January 14, 2014, all brass products used in potable water installations must be lead-free. This material has been qualified for use in plumbing fittings and valves. C89833 is a bismuth tin bronze alloy with excellent machinability. It offers the same strength and corrosion resistance as traditional bronzes while reducing hazardous elements like lead. These attributes make it an excellent choice for drinking water safety applications. Copper-bismuth C89833 has a copper content of not less than 86%. 
Benefits of C89833
• Excellent machinability
• Cost-effective manufacturing process
• Strength and corrosion resistance as traditional bronzes
• Reduced levels of toxic metals such as lead
C89833 Alloy Applications
C89833 is often used to make pipe fittings, small gear castings, and plumbing components.
C89833 Alloy Casting
Ermak's network of foundries specializes in bronze, aluminum, and zinc alloy casting. The metal alloys we use have excellent castability.
ERMAK manufactures high-quality sand castings from a variety of materials, including the C89833 alloy. Our cutting-edge non-ferrous foundry can handle jobs ranging from one to thousands of pieces, as well as C89833 castings weighing 0.5 ounces to 232 pounds. In addition to alloy casting, we provide many value-added services such as pattern design/production, heat treating, annealing, machining, powder coating, painting, anodizing, and assembling for fully finished parts.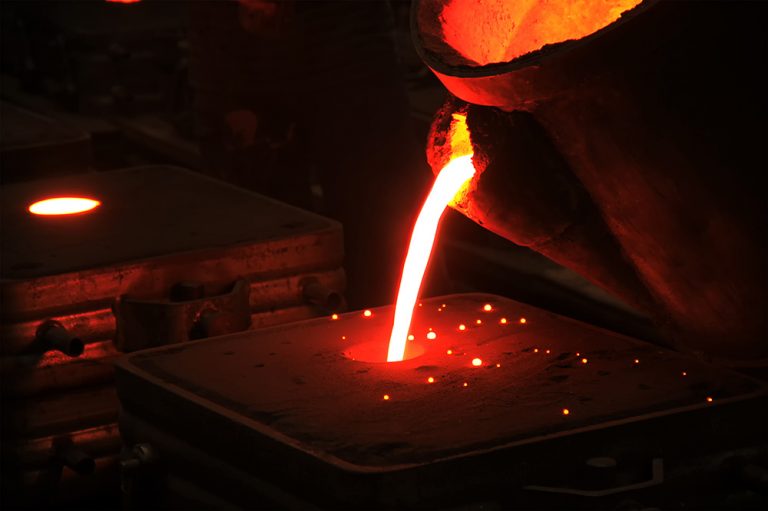 The C89833 alloy is comprised of 86-91% copper, 2-6% zinc, 4-6% tin, 1% nickel and 0.3% iron.
ERMAK—for ALL of your aluminum, zinc and bronze casting and machining needs.