Tin Bronze Alloy | Navy "G" C903
Tin bronze alloys, such as Navy "G" or C903, are commonly used in gear, high-strength bushing, and bearing applications that require extra durability while operating at low speeds and under heavy loads. The moniker "Navy G" stuck because the C903 alloy is often used in marine applications due to its excellent corrosion resistance. C903 bronze is notable for containing a comparatively high amount of tin (Sn). Tin improves strength, bearing properties, and corrosion resistance.
C903 Alloy Applications
C903 is often used to make marine castings, pump impellers, piston rings, steam fittings, and valve bodies.
Tin Bronze or "Navy-G" Alloy Casting
Ermak's network of foundries specializes in bronze, aluminum, and zinc alloy casting. The metal alloys we use have excellent castability.
ERMAK manufactures high-quality sand castings from a variety of materials, including the C903 alloy. Our cutting-edge non-ferrous foundry can handle jobs ranging from one to thousands of pieces, as well as C903 castings weighing 0.5 ounces to 232 pounds. In addition to alloy casting, we provide many value-added services such as pattern design/production, heat treating, annealing, machining, powder coating, painting, anodizing, and assembling for fully finished parts.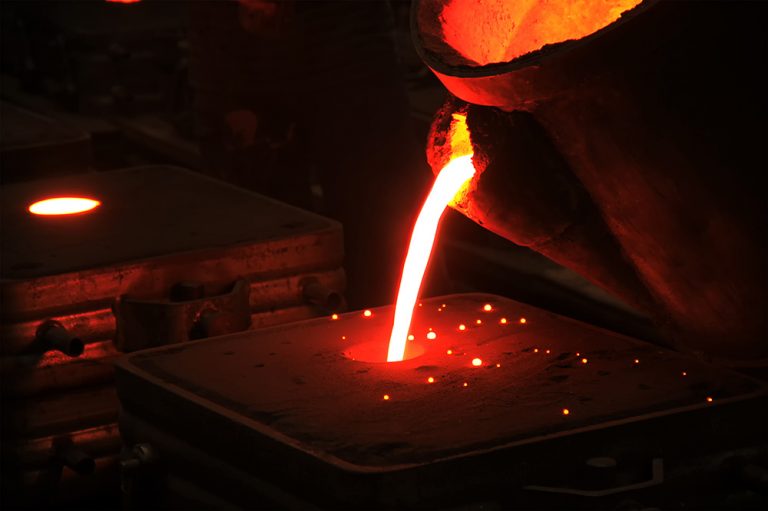 The C903 alloy is comprised of 86-89% copper, 3-5% zinc, and 7.5-9% tin.
ERMAK—for ALL of your aluminum, zinc and bronze casting and machining needs.