ZA-27 is a Strong, Corrosion-Resistant Cast Aluminum Alloy That's Easy to Machine
ZA-27 is an aluminum-zinc industrial alloy found in many products such as bearing races, mechanical seals, gear components, automotive wheel rims, sports equipment, and industrial parts. Its machinability and corrosion resistance is exceptional. This oxidation-resistant alloy resists corrosion in harsh environments, including salt spray, industrial atmospheres, and caustic chemicals. 
The ZA-27 alloy is stronger than cast aluminum by up to three times its original density. In addition, it is highly versatile and features good casting properties—casting temperature is between 950–1,100°F. However, unique foundry and casting procedures may be necessary with this alloy because ZA-27 is difficult to gravity cast in heavy sections and more complicated than ZA-12 for die casting. ZA-27 has excellent bearing properties but may require stabilization heat treatment for dimensional stability.
The ZA-27 alloy is found in everyday products from consumer goods to automotive components, from transportation and moving & storage to hardware and furniture. Many industries utilize ZA-27 because of its superior machinability and super high-quality surface finish.
Ermak's state-of-the-art nonferrous foundry produces world-class metal alloy castings using a variety of materials, including the ZA-27 alloy. We handle ZA-27 casting projects consisting of one or thousands of parts and castings weighing between 0.5 ounces and 232 pounds.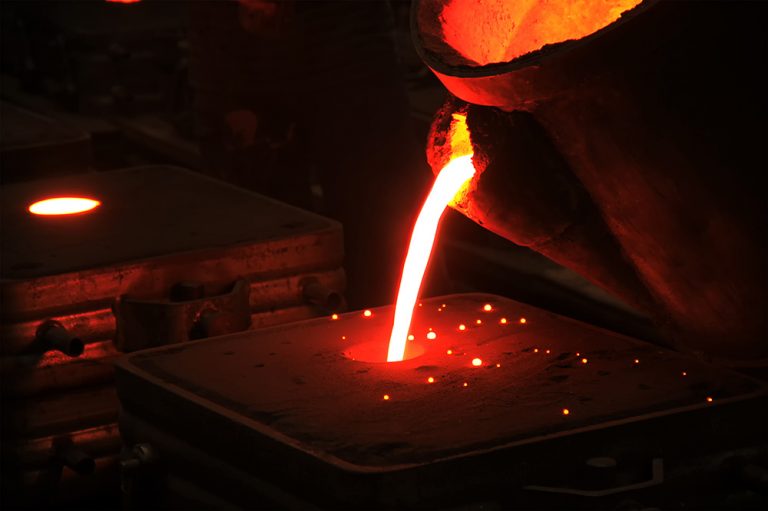 ERMAK—for ALL of your zinc & aluminum casting and machining needs.